The Bradford on Avon Branch has a thriving Volunteer group who manage, maintain and operate the Trust's popular trip boat Barbara McLellan and gardens and grounds of the Canal Trust Cafe.
We are always keen to welcome new volunteers whether you are interested in gardening, helping to maintain or crew the boat or to help us manage the Branch. Necessary training and support are always available as is a warm welcome.
If you are interested in Volunteering please fill out the contact form below. Alternatively speak to one of our friendly Volunteers at the Wharf.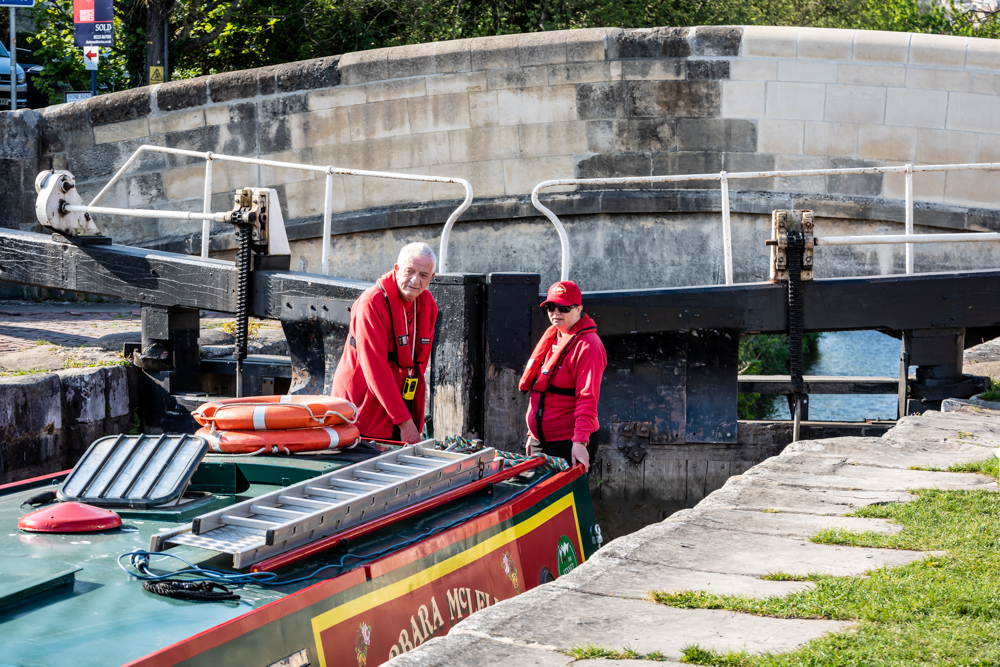 Barbara McLellan
Our trip boat Barbara McLellan is based at the wharf in Bradford on Avon, just above Bradford Lock. We offer a wide range of canal trips and hope there is something for everyone.
Canal Trust Cafe
After a slow walk along the towpath, you might be ready for some refreshment. Victoria Kisioglu and her team run the Canal Trust Cafe in a beautiful old canal cottage.
Our volunteers look after the gardens and grounds which have won awards in the Bradford on Avon gardens competition.